Deprecated
: preg_replace(): The /e modifier is deprecated, use preg_replace_callback instead in
/home/content/11/3489811/html/websites/j4jokes.com/blog/wp-content/plugins/postratings/postratings.php
on line
482
Deprecated
: preg_replace(): The /e modifier is deprecated, use preg_replace_callback instead in
/home/content/11/3489811/html/websites/j4jokes.com/blog/wp-content/plugins/postratings/postratings.php
on line
483
Deprecated
: preg_replace(): The /e modifier is deprecated, use preg_replace_callback instead in
/home/content/11/3489811/html/websites/j4jokes.com/blog/wp-content/plugins/postratings/postratings.php
on line
484
Strict Standards
: call_user_func_array() expects parameter 1 to be a valid callback, non-static method internal_link_building::filter() should not be called statically in
/home/content/11/3489811/html/websites/j4jokes.com/blog/wp-includes/plugin.php
on line
59
Warning
: Illegal string offset 'keywords_time' in
/home/content/11/3489811/html/websites/j4jokes.com/blog/wp-content/plugins/internal_link_building.php
on line
101
Strict Standards
: Non-static method internal_link_building_blocks::findtags() should not be called statically in
/home/content/11/3489811/html/websites/j4jokes.com/blog/wp-content/plugins/internal_link_building.php
on line
122
Strict Standards
: Non-static method internal_link_building_blocks::returnblocks() should not be called statically in
/home/content/11/3489811/html/websites/j4jokes.com/blog/wp-content/plugins/internal_link_building.php
on line
635
Strict Standards
: Non-static method internal_link_building_blocks::returnblocks() should not be called statically in
/home/content/11/3489811/html/websites/j4jokes.com/blog/wp-content/plugins/internal_link_building.php
on line
645
Strict Standards
: Non-static method internal_link_building_blocks::returnblocks() should not be called statically in
/home/content/11/3489811/html/websites/j4jokes.com/blog/wp-content/plugins/internal_link_building.php
on line
648
Strict Standards
: Non-static method internal_link_building_blocks::returnblocks() should not be called statically in
/home/content/11/3489811/html/websites/j4jokes.com/blog/wp-content/plugins/internal_link_building.php
on line
651
Strict Standards
: Non-static method internal_link_building_blocks::returnblocks() should not be called statically in
/home/content/11/3489811/html/websites/j4jokes.com/blog/wp-content/plugins/internal_link_building.php
on line
651
Strict Standards
: Non-static method internal_link_building_blocks::returnblocks() should not be called statically in
/home/content/11/3489811/html/websites/j4jokes.com/blog/wp-content/plugins/internal_link_building.php
on line
654
Strict Standards
: Non-static method internal_link_building_blocks::returnblocks() should not be called statically in
/home/content/11/3489811/html/websites/j4jokes.com/blog/wp-content/plugins/internal_link_building.php
on line
657
Strict Standards
: Non-static method internal_link_building_blocks::findblocks() should not be called statically in
/home/content/11/3489811/html/websites/j4jokes.com/blog/wp-content/plugins/internal_link_building.php
on line
230
Strict Standards
: Non-static method internal_link_building_blocks::return_tags() should not be called statically in
/home/content/11/3489811/html/websites/j4jokes.com/blog/wp-content/plugins/internal_link_building.php
on line
673
Strict Standards
: Non-static method internal_link_building_blocks::return_tags() should not be called statically in
/home/content/11/3489811/html/websites/j4jokes.com/blog/wp-content/plugins/internal_link_building.php
on line
673
Strict Standards
: Non-static method internal_link_building_blocks::findtags() should not be called statically in
/home/content/11/3489811/html/websites/j4jokes.com/blog/wp-content/plugins/internal_link_building.php
on line
182
Strict Standards
: Non-static method internal_link_building_blocks::returnblocks() should not be called statically in
/home/content/11/3489811/html/websites/j4jokes.com/blog/wp-content/plugins/internal_link_building.php
on line
635
Strict Standards
: Non-static method internal_link_building::replace() should not be called statically in
/home/content/11/3489811/html/websites/j4jokes.com/blog/wp-content/plugins/internal_link_building.php
on line
183
Strict Standards
: Non-static method internal_link_building_blocks::findblocks() should not be called statically in
/home/content/11/3489811/html/websites/j4jokes.com/blog/wp-content/plugins/internal_link_building.php
on line
230
Deprecated
: preg_replace(): The /e modifier is deprecated, use preg_replace_callback instead in
/home/content/11/3489811/html/websites/j4jokes.com/blog/wp-includes/formatting.php
on line
82
Strict Standards
: call_user_func_array() expects parameter 1 to be a valid callback, non-static method adsensem::filter_ads() should not be called statically in
/home/content/11/3489811/html/websites/j4jokes.com/blog/wp-includes/plugin.php
on line
59
Strict Standards
: Non-static method adsensem::filter_ad_callback() should not be called statically in
/home/content/11/3489811/html/websites/j4jokes.com/blog/wp-content/plugins/adsense-manager/adsense-manager.php
on line
258
Strict Standards
: Non-static method adsensem::filter_ad_callback() should not be called statically in
/home/content/11/3489811/html/websites/j4jokes.com/blog/wp-content/plugins/adsense-manager/adsense-manager.php
on line
259
"BHAVIN. D. RAJGOR"
NEW'S OF I-P-L Match's
"Pata Hai Match Khatam hone Ke Baad
"Preity-Zinta" kya KAr Rahi Thi" ?
Watch it !

Preity Zinta after IPL
J
*
*
*
*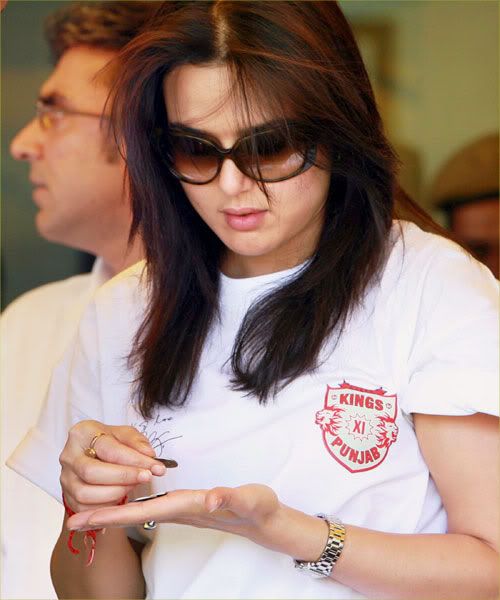 U Can't Even Imagine "Woh Chillar Gin Rahi Thi"
This Was The Only Change-Money she Had, Jisse Woh Ghar Pahuchne Wali Thi !
he…he…he…he…he..he..he….he….he…he…he…he…
This entry was posted on Friday, June 27th, 2008 at 1:30 am and is filed under
Hindi jokes
. You can follow any responses to this entry through the
RSS 2.0
feed. You can
leave a response
, or
trackback
from your own site.